As ski enthusiasts know, Quebec is rich in snow-covered mountains and ski resorts, accessible to the whole family. To go skiing, there is a wide range of choices. So why not head east to explore the Eastern Townships skiing region? Bromont and Mount Sutton are waiting for you, your skis and snowboards!
Bromont, a Must for Skiing in the Eastern Townships
Source: Facebook Bromont
With nearly 450 acres of skiable surface, 141 trails and 6 snow parks, Bromont is a versatile ski resort that will appeal to skiers of all levels. Take advantage of the 37 easy trails to improve your skills, or choose the 26 very difficult level trails to show off your talent! Bromont is also a ski resort open in the evening, for skiers and snowboarders who want to enjoy thrills after their work day. With 101 illuminated trails, you'll have plenty to do.
The Bromont ski resort also plans to attract visitors by investing in its infrastructure. Coming soon: a new hybrid ski lift, a new chalet, the redevelopment and widening of some trails to improve your skiing experience in the Estrie region! Thanks to Powski, take advantage of discounts on your tickets to Bromont.
Mont Sutton, the Adventurers' Mountain Resort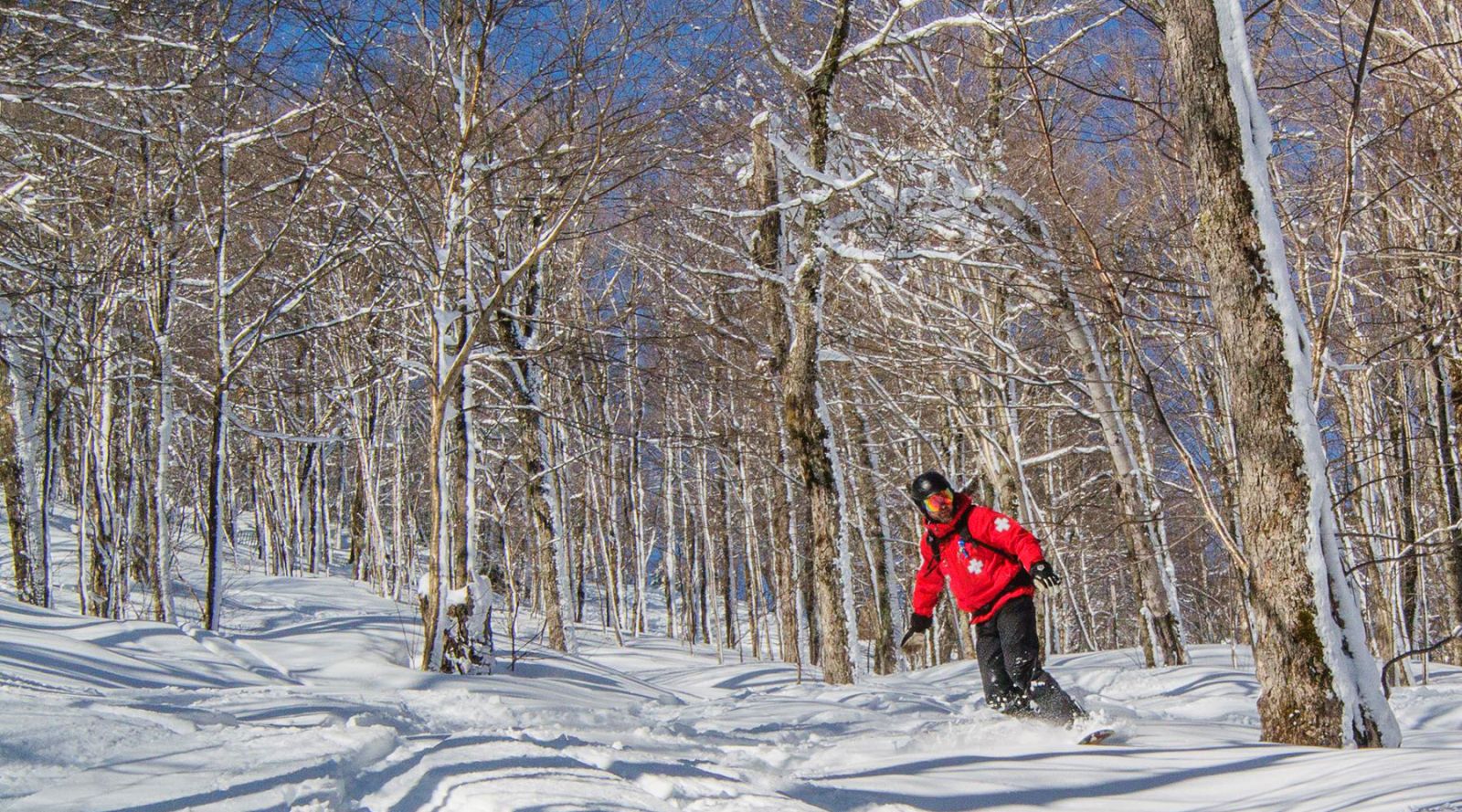 Well known in the Eastern Townships, Mont Sutton ski resort is distinguished by its many glades, ideal for nature lovers. Moreover, Mount Sutton is known for its unique concept and is regularly cited as having the best glades in Canada. It must be said that they cover 45% of the ski area and are a delight for skiers and snowboarders. Skiing in the Eastern Townships means being close to nature.
Beyond the glades, Mont-Sutton is proud to offer 60 trails of various levels, as well as a 460-metre drop. Enjoy the snow park and the toddler learning park, or warm up in one of the four mountain cabins located on the property. The most sporty adventurers can be initiated to ski touring thanks to the ascent trails accessible only with skins. Enjoy 3.2 kilometres of trail, before skiing down one of the domain's trails.
Do you want to ski and snowboard in the glades? Powski allows you to book your ski tickets at a discount!
Relaxation and Pleasure in the Eastern Townships Skiing Area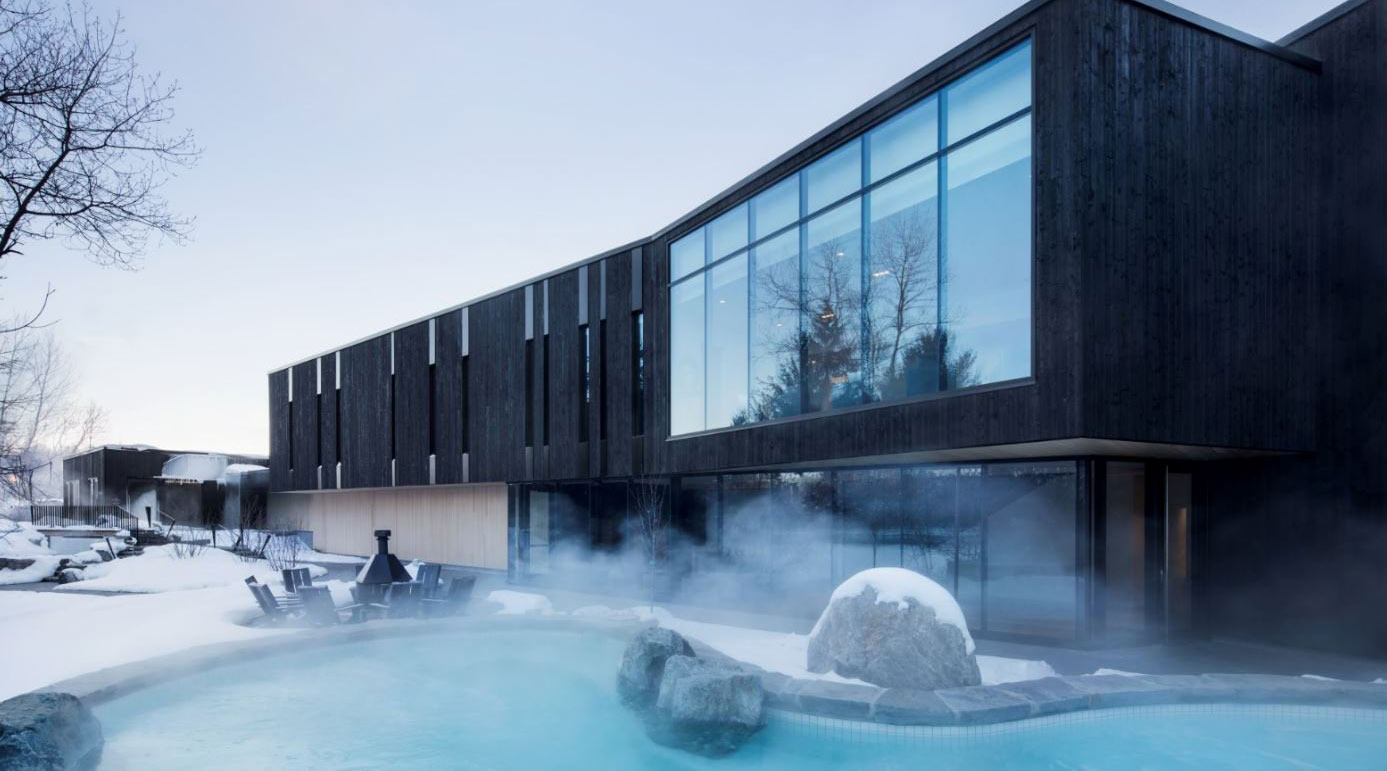 If you want to extend your stay in the Eastern Townships without necessarily staying on the ski slopes, there are many activities to do in the region. After skiing or snowboarding, relax in one of the nearby spas, such as Spa Bolton, Spa Nordic Station, or Strøm Nordic Spa. Your muscles will thank you!
And why not take the time to discover the region by booking accommodation? Whether you are a couple, a family or a group of 10 friends, Le Montagnard allows you to choose your accommodation between a hotel room, a condo or a chalet. Enjoy hiking in the surrounding area, visit the Granby Zoo or explore the surrounding quaint villages, such as Knowlton, Frelighsburg or Dunham.
In the Eastern Townships, a ski trip can quickly turn into a romantic stay or a country outing! Thanks to Powski, enjoy some Eastern Townships skiing and all the activities that the region has to offer.
Bonus: Jay Peak, The Skiing Experience in Vermont
Source: jaypeakresort.com
Have you already explored all the ski slopes in the Eastern Townships and are you dreaming of a new experience? Why not go a little further than the Eastern Townships, and cross the American border? In Vermont, the Jay Peak ski resort will welcome you with open arms, with 78 slopes of all levels and 2 snow parks. It is also a ski resort known for its excellent snow conditions. To ski on natural snow, only 2 hours from Montreal, choose Jay Peak!
You can also learn about fatbike, snowshoeing and cross-country skiing. Something to entertain the whole family... Take advantage of the discounts available on Powski to get your tickets!
Like this article?
Share this article