Val D'Irène - Save 31% on chairlift tickets
Select your activity: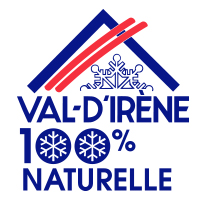 Powski offers electronic tickets. You will receive them instantly and will have to submit them at your arrival. Buying only takes a few minutes and allows you to save up to 50 % on your lift tickets. Click here for more information.
No tickets available at the moment.
Mountain Description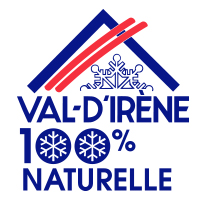 Winter wonderland at the entrance to the Gaspésie, the Val-d'Irène Regional Park stands out for its exceptional conditions, 100% natural snow. Snowboarding enthusiasts will be able to ski down the 26 trails, glide with the family and enjoy Val-d'Irène's many attractions: skiing, snowboarding, snowshoeing, tube sliding, cross-country skiing, Fat Bike trails, snow park, school slope and white area. We also offer many activities throughout the season for the whole family: moonlight skiing, snowshoe nights, special spring break programming, Aqua-Neige Après-ski and much more ...
---
Contact
115, route Val-d'Irène, Sainte-Irène, QC G0J 2P0 (proche de Rimouski et du Parc du Mont-Comi).
Description of products and services
PowSki allows you to purchase tickets exchangeable in our affiliated ski resorts for the 2019-2020 season.
Those tickets can be used on the day of your choice depending on the type of tickets and schedule you chose.

* Some resorts require special conditions. Make sure to read the specific "notes" in the ticket office.

The season runs from July 1st to June 30th of the following year, totaling 12 months.
Tickets delivery
When your transaction is completed, you can immediately print your tickets sent through your email address. Then you only need to exchange them at the ski resort.
Annual fees
A $10.00 annual fee payable only once per season allows Powski.com to offer you the lowest prices on chairlift tickets. Your subscription is linked to your email.
Frequently asked questions
How does it work?
A: The process is very simple and it takes only a few minutes: you have to select the desired resort and type of tickets, complete the purchase and you will get your tickets instantly. You can either print your tickets immediately or do it at the time of your choice from the email sent to you. This email contains a link that allows you to access your tickets at any time. You can also choose to have them mailed, a postal fee will be applied.
Should I print my tickets on paper or can I just present my phone?
A: Some resorts only accept paper tickets so it is best to have a hard copy.
Can I buy tickets for my family and friends even if they are not a member?
A: Absolutely, you can purchase as many tickets as needed for your loved ones.
How much time does it take to receive the tickets once the transaction is complete?
A: The process is immediate. When PowSki obtains payment authorization, it sends a link of your purchased tickets to your email address. Then you only need to print the tickets. If tickets are mailed, please allow a maximum of 5 business days to receive them.
For any other questions, please contact us.
info@powski.com

1 (888) 760-8996